Saturday 4: 09 am.
INSTRUCTORS
CLAIRE WARBURTON (of BH Live)

Claire is a Level 2 and 3 fitness / personal trainer, Level 3 GP Referral instructor, Level 4 Cancer & Excercise Instructor and holds a level 2 Sports Massage qualification.

SARAH ADAMS (of BH Live)
Sarah partners Claire in the seated-exercise class and is a
Sports Development Officer at the Mountbatten Leisure Centre
Alexandra Park, Portsmouth .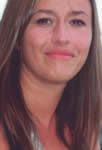 LEE BALDWIN
is our Swimming Instructor and life-guard at the Mountbatten Centre, Portsmouth.
She is an ASA Swimming Teacher, an ASA Preliminary Disability Teacher, an ASA Club Coach and holds a National Pool Life qualification.

MARY ARROWSMITH (freelance instructor):
our Swimming Instructor and 'life-guard' at the Fareham Leisure Centre venue. She holds an Advanced Teachers Certificate for Swimming and also the ASA Teachers Certificate for Swimming.
Mary has several years experience working with stroke survivors and works with us in the pool - on a one-to-one basis if necessary.
Abby Coe is an ASA Level 2 Swimming Teacher